About Ready for Next:
A series that explores the tech trends poised to disrupt the construction industry, culminating in an exclusive virtual event where Master Builders Solutions' Global Digital Insights Strategist, Ricardo J Rodríguez, and construction tech experts will discuss how these main trends will shape the construction businesses worldwide. Please follow the link below, should you wish to learn more and confirm your attendance.
What is Smart Construction Management?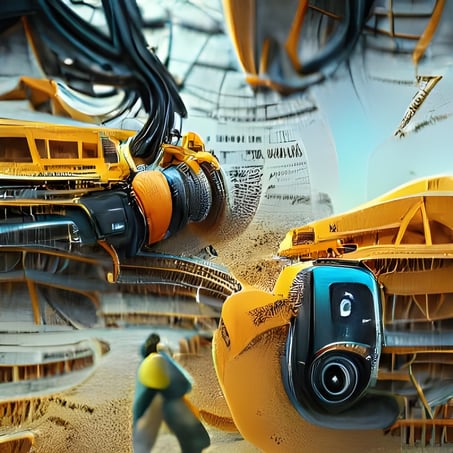 Increasingly, industry leaders are using new software solutions to help with their construction management and streamline all the processes involved. While several systems provide cloud-based services for construction projects, no single program allows users to manage the entire work, from bidding and estimating to reporting and job closeout. An integrated approach can enhance productivity within a construction business.

This week's Ready for Next post focused on Smart construction management (SCM), or as sometimes referenced, integrated construction management platforms, which provide real-time data to approved stakeholders – no matter where they are working or what type of equipment they are operating. This real-time data will streamline communication between clients, contractors, and partners by improving collaboration across the industry. SCMs are also an essential part of integrated project delivery, as they will allow contractors and builders to eliminate waste while ensuring they have the right amount of equipment, materials, and labour at the right time.

Improving collaboration across stakeholders is a value driver for those within the construction industry focused on digital transformation. These platforms can integrate several modules, allowing real-time reporting and easy-to-read dashboards. Generally, SCM focuses on tracking six main construction business areas: estimating, project management, quality, safety, bid management, and accounting. Likewise, they also support subcontractor management, resource scheduling, and project documentation. This information is accessible through mobile devices, providing real-time data to streamline communication between clients, contractors, and partners. SCMs also help eliminate waste by better forecasting and planning resources such as equipment, labour, and materials.

SCMs and field management software help make construction organizations more profitable. Their comprehensive nature allows for streamlined processing of your business functions, ensuring that project data is accessible, transparent, and accurate. It can also enable field staff to work from any location, allowing you to use all available resources where they are needed most. This cost-effectiveness can help you operate more efficiently and optimize your profits.
Reduce Waste During Building Projects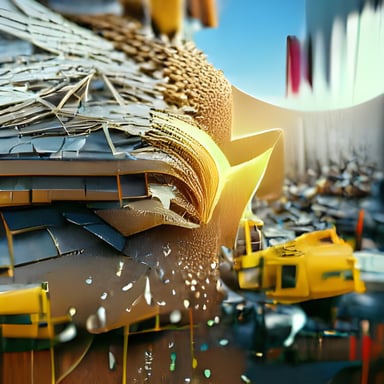 Construction is responsible for some of the most significant volumes of waste. For instance, in the United States, the industry discards around $100 billion worth of construction and demolition debris every year. Smart construction management can help by adjusting your process to reduce waste. By reducing the amount of waste you produce and improving how projects handle existing waste, projects build more sustainably.

Construction waste is a primary concern for construction companies, given that each project may cause considerable environmental impacts. Construction businesses may consider using smart technology to automate much of their waste management processes to reduce this impact by streamlining manual processes and eliminating errors. For example, automated workflows within a warehouse may track material inventory to ensure resources are channeled and allocated to projects as needed, with minimal waste.

SCM modules can also help order materials and equipment to account for a minimum amount of waste for each job site. A contractor may also track efficient methods of storing materials. Some time-tested strategies could be further automated, such as bulk ordering material and delivering it to multiple sites when needed. Therefore, minimizing storage costs while reducing the amount of space they take up in storage facilities at any given time. Similarly, working with suppliers to build stronger relationships may help improve efficiency and allow both companies to save money. Through this approach, builders can calculate the amount of material needed for a particular job and order it directly from suppliers within the same digital ecosystem. These cost savings open up further investment in construction method innovations, worker training, and R&D. Another positive outcome of sharing information amongst stakeholders is access to actionable insights. By accessing historical data on materials ordering, storage and consumption, project scheduling may also help reduce waste during a project's whole lifecycle.


Better Access to Information for Project Forecasting & Planning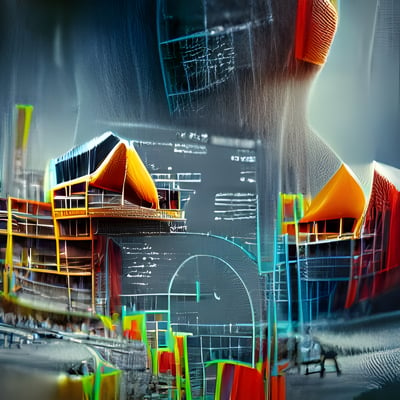 SCM software platforms make your business more profitable by streamlining and standardizing building projects. Consequently, these improvements allow organizations to optimize their project transactions. A primary goal shared by construction projects is to complete the job fast and efficiently to save costs and ensure workers' safety. Additionally, data-sharing helps improve field and project management at every stage of the construction process. By bringing all stakeholders onto one platform, the technology offers a single source of truth. Tapping into a diverse set of functionalities allows SCM platforms to streamline the pre-construction, design, and post-construction stages and helps minimize risk and increase profits. The most significant benefit obtained is lifetime insights into operations, giving a clear idea of where money can be saved or improved. It also provides equal visibility to all stakeholders in real-time.

Most SCM platforms provide comprehensive dashboards to track project efficiency and profitability, from estimating to accounting and project management to closeouts. Built-in estimating tools allow stakeholders to evaluate revenue and cost against a project's critical path, saving time and effort. Built-in bid tracking enables field staff to determine whether bids were received, significantly reducing their chances of inconsistencies and omissions. Built-in contracting features allow companies to assign tasks and track their progress quickly. The system is built with multiple workflows to complete each project phase promptly. Built-in project management features will enable the field staff to take over project management on an as-needed basis to be available when needed, freeing up the office staff for other projects or tasks. A built-in budgeting function allows you to see how much money a project.
Improve Project Execution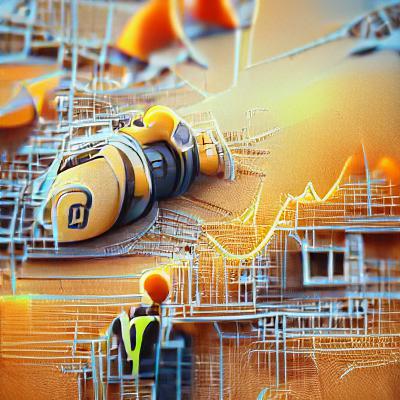 There are several ways to measure success in construction, including hours worked per week, the amount of work completed per week, and on-time completion. But one of the most important indicators is cost, which is why many companies have relied on increasingly digital workflows to help manage projects.
Tracking projects against deadlines and ensuring work is completed on time according to the contract and specifications is critical at every project execution stage. Construction managers and workers may even rely on real-time weather forecasts, traffic conditions, and equipment to work efficiently.
An excellent example of this synergy is seen during staff prioritization. During the summer months, contractors are in high demand for services, and using SCM platforms allows them to keep track of both progress and estimating. Automating this process assists companies with tracking deadlines and ensuring work is completed on time according to the contract and specifications. Construction managers using the software can track their projects, plan routes, manage trades and subcontractors, and calculate costs. A data-sharing ecosystem allows the construction management team to spot-check material inventory and even coordinate availability against a whole set of building plans for the project in question.
There's no shortage of construction management software available to help manage and track projects, both onsite and off. At times a project's due dates are all that is needed to the progress of individual tasks. For larger projects, however, multiple tasks might have conflicting priorities, and thus, coordination among tea members is crucial so that no one falls behind schedule.
Project managers can also use construction management software to provide timely approvals of changes and additions, thus ensuring that subcontractors follow the approved budget and timelines.
Build with less risk and optimized profits
Most construction sites can take advantage of workers looking at their phones consistently, figuring out how they were supposed to connect the parts of the building they were working on. A comprehensive SCM environment is a way to use contemporary technology and social media in the construction business. By covering many areas, including subcontractor management, resource scheduling, and project documentation.

In an emergency, construction workers may require information to act quickly. Construction managers use this same software to create maps that show workers where they need to go in a natural disaster or other site-safety emergencies.
To take advantage of these benefits and set up an engaging ecosystem, construction companies need to involve employees from each business unit in establishing crucial metrics. For instance, a construction manager needs to decide what types of tasks they want to track. Some of the more common aspects to include are:
Accounting – everything from the expenditure of materials and labor to payroll data, vendor payments, and invoices
Productivity – using time tracking tools like Workday or SAP SuccessFactors, contractors can set up alerts for specific milestones in a project.
Project management – keeping track of who is working on which tasks on any given day and identifying areas where productivity lags.
Field management – keeping track of all the equipment necessary for construction work, such as cranes and forklifts.
Safety management – reporting accidents, injuries, and other incidents that occur onsite
Deliver projects better and faster than ever before
Assuming tech innovation and adoption follow their current course, there is no doubt that SCM platforms will completely change the way buildings and other structures are built. Smart Construction Management helps deliver projects better and faster than ever before. With the rise of smart devices, cloud platforms, and advanced data visualization tech, construction management allows the industry to leap forward in productivity, safety, and environmental stewardship. The pace of growth of digital tech and its introduction to managing construction projects will further refine the existing business functions of construction management and even generate a new breed of services.

Some examples of contemporary platforms include*:
Autodesk Construction Cloud
CoConstruct
NewForma
PlanGrid
Procore
*Editorial Note: List is not an Endorsement. Published lists are provided as examples and not intended nor should be implied as to any sort of endorsement of any organization discussed herein, nor a warranty as to the quality of any of their services.