Floors in meat processing plants are exposed to extreme loads and must meet a demanding range of criteria, from high chemical and mechanical resistance and permanent slip resistance even when wet, to high cleanability. Find out how Ucrete helped to meet the special challenges of one unique project…
In 2015, a large fire destroyed poultry processing company Donautal's entire site in Bogen, Germany. In the aftermath, the company decided to construct a completely new plant on the same site. The new facility, around 32,000 square metre in total, needed a highly durable flooring system that could withstand the demands of the environment, creating a hygienic, safe working environment.
Why was Ucrete specified?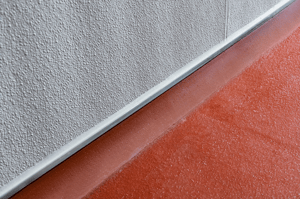 A combination of key features made Ucrete ideal for this project: durability thanks to its mechanical and chemical resistance, slip resistance and cleanability. The ability to withstand a range of temperatures was also essential, from the extreme heat of steam cleaning down to temperatures as low as -40°C in the freezer areas.
Looking beyond performance factors, the biggest challenge presented by this project was the short time frame for the whole construction project, which necessitated high-speed installation of the flooring system onto early-age concrete. With such a narrow time frame to carry out installation, fast-curing and moisture-tolerant Ucrete was the ideal solution.
Having already used Ucete in the past, Donautal could be confident of its performance in use. Specifiers chose the Ucrete DP10 flooring system, as its defined profile offered the optimal compromise between slip resistance for safety and cleanability – Ucrete is renowned for being as cleanable as stainless steel. In addition, Ucrete MF40AS was used in areas using automated vehicles, where an antistatic finish was required.
Ease of installation
Specifying Ucrete meant that 28,500 square metres of process area flooring could be successfully installed by licensed applicators directly onto high moisture content concrete, helping to maintain the very tight construction programme.
Ucrete DP flooring was installed in three colours: light green, red and gray, at depths of 4mm, 6mm and 9mm to suit the degree of impact and temperature resistance needed in different zones of the plant.
Safe, hygienic and durable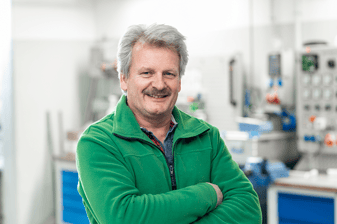 Following the completion of the new plant in 2016, Donautal now processes 220,000 chickens a day at the site.
Donautal's Technical director Erwin Kronberger said: "Ucrete is not only resistant to high impact due to traffic, but also to daily cleaning and hygiene products. Furthermore, the selected anti-slip level provides an ideal compromise between work safety and cleanability."
Three years later, no downtime and no maintenance have proved Ucrete to be a particularly cost-effective floor for such a critical project.