Posted by Elisabeth Casas Bolivar - 07 March, 2019
Planning a construction project involves both thorough attention to detail and a flexible response to changing requirements. Often, the two are not easy to balance, and this is where the Online Planning Tool can provide valuable assistance. Initially launched in Spain and in the UK, the tool is now also available across Europe. How exactly does it work and how has the industry responded to it? We asked Javier Suarez Chaves, Segment Manager for Repair and Waterproofing Solutions, who was in charge of the introduction of the tool in Spain, to tell us about his experience.
Who was OPT designed for and what kind of information does it provide customers with?
The OPT provides online specification support for planners, guiding them to a complete solution adjusted to the project requirements and complemented with all the required documentation: datasheets, certificates, specifications and BIM objects. At the moment, engineers benefit the most from the Online Planning Tool, since the first published scenarios represent more solutions for infrastructure and industrial applications, but we are already planning to include additional scenarios involving design aspects such as the entire area of decorative flooring solutions, with the aim of providing useful information also for architects and designers.
How far back does your practical experience with the Online Planning Tool go?
We launched OPT in Spain in 2016 and since then we have been refining it, adding more and more new scenarios. We started with solutions for water management and wastewater facilities; next came solutions for road repair and maintenance, for machinery grouting, secondary containment and roof waterproofing. Eventually, the tool was made available across Europe in 2018.
How does the tool work and what benefits can users derive from it?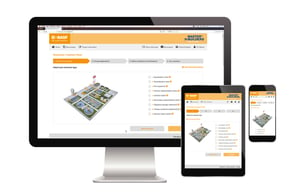 It is quite simple and straightforward. The Online Planning Tool has been devised and developed strictly from the user's perspective, and it follows a clear logic. In the first place the user has to select the general area in which he/she is looking for a solution, e.g. water management, traffic areas, or flat roofs. Then, in a matter of only a few clicks, the tool directs the user from specific applications and specific project conditions and dimensions to the appropriate solutions. All the important information and data including technical data sheets and BIM objects can be accessed and downloaded quickly, easily and from any device including a mobile phone or tablet, which means that the tool is also available for use directly on the construction site. All this helps users to define requirements and detail specifications, for example.
How have users responded to the tool so far?
Very well! Customers tell us that they had never come across such a useful and ingenious tool to assist them with the planning of their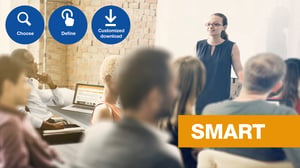 construction projects. Accordingly, the tool sparked interest across the industry, and, after people had given it a try, acceptance was high. Part of its success may be owing to the fact that, first and foremost, the tool is not intended as a sales instrument – its specific purpose is to support specifiers particularly in the planning phase. Many make regular use of it, and some of our customers have even integrated the tool into their workflow and their systems. As far as I can remember, there has never been any digital tool or any kind of measure that has been received so favorably by our customers. Throughout all the training courses we organize, the Online Planning Tool – which, incidentally, also complements our technical sessions with project planners, engineers, architects, and investors – is one of the main points of interest, generating active involvement and response from participants.
Why has Master Builders Solutions developed such a tool?
First and foremost, the Online Planning Tool is there to support those responsible for planning construction projects and specifying construction materials. Working with the tool, users can access a lot of information and documentation by themselves and always get in contact with the corresponding department at MBS direct (technical department, specifications or sales) – and this, of course, benefits both parties. Customers obtain competent advice that supports or complements the information provided by the tool to ensure they are selecting a solution that perfectly matches their requirements On the other hand, we receive customer enquiries with the project background and their specific questions and can respond to that in a much faster way – a real win-win scenario. The entire tool reflects our expertise. After showing the Online Planning Tool to prospective users, we often receive inquiries about additional training on other subjects. It also enables us to stay in close contact with customers and respond quicker to any questions they may have. The Online Planning Tool is available round the clock to help with general cases and, among other benefits, provides quick access to product information and documentation. All this is backed up by our experts to complement the services provided – a fact that makes the tool truly unique!