Interview with Federico Stella - TPA srl.

The knowledge and experience of those applying waterproofing products is vital to the quality and integrity of the finished system. For some companies, that knowledge and experience has been passed down from one generation to another, with a new generation building on the foundations of success that have already been laid. TPA, who we talk to in this post, is one such company, as well as Goneos, which is featured in an earlier interview (link).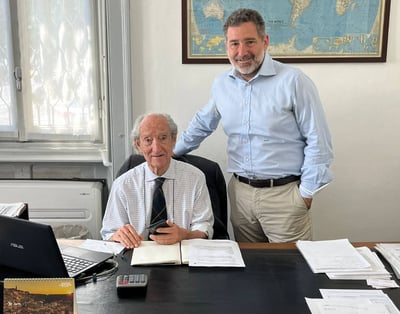 Antonio Stella founded TPA Srl in the mid-1990s, combining his extensive knowledge of construction chemicals with enthusiasm and drive and a commitment to providing a technically sound, competent and qualified approach to meet the needs of each of his customers.
Now Antonio's son, Federico, has taken over and talks to us about TPA's heritage and his thoughts about the future.
Federico Stella shared about his relationship with Master Builders Solutions: "We have been working with Master Builders Solution products since the early noughties, selecting the most appropriate products in order to meet the demands of each project and each customer."
Challenging projects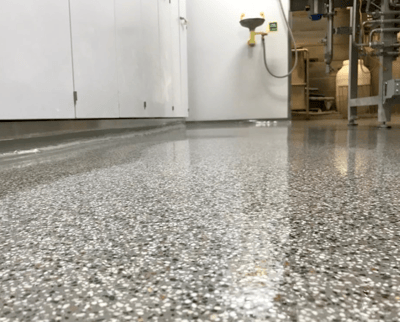 TPA specializes in the application of resin-based products, from roof waterproofing with liquid applied membranes to continuous floor finishing. One of the company's strongest sectors has been pharmaceuticals, which has helped Stella to raise the bar for quality even higher:
"It is important to carry out state-of-the-art waterproofing for all clients, even in the most demanding environments where every small mistake can have a big impact has a double value and always pushes us to do our best to meet the various needs of our customers."
Quick reaction

Another active sector for TPA is the maintenance of industrial plants. Often this tends to be postponed until an intervention is urgent – which means TPA must react quickly to solve its customer's problems.
"Maintenance is vital for the ongoing success of any intervention; Unfortunately, in Italy, we don't notice the problems until they are already affecting the buildings and then we have to rush to solve them. For this reason, maintenance, unfortunately, remains reactive in nature."
To highlight the importance of preventive scheduled maintenance, Stella quotes an old saying: "the more you spend, the less you spend" and translates it for maintenance works: "Even if carrying out scheduled routine maintenance may have a cost that seems unnecessary, a late intervention will certainly cost more, in both money and time."
"In the future, we hope that more attention will be paid to scheduled maintenance, even when there does not seem to be a need. This ensures a longer service life for the structure, reduces costs for the client and makes the task easier for us applicators."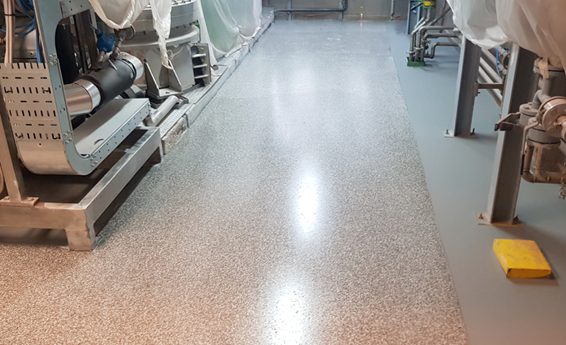 Looking towards new technologies
Stella observes that BIM is gaining space in the construction industry, especially for new projects. On the other hand, for renovation or maintenance works, a traditional approach prevails:
"Digitalization is a powerful tool with a lot of potential, but it is still underused. We must differentiate between new-build and maintenance: in the first case we already work on projects in a BIM environment, while in the second case it has never happened to us, and it is difficult to imagine that for small repairs or interventions it will be possible to have these tools."
Implementing digital tools has to be done with consideration and good communication to avoid losing traditional construction values and the benefits those values bring to customers. Stella highlights the importance of personal interaction with customers:
"I believe that in the future it may be necessary to pursue a combined approach which embraces the potential of both new digital tools and the traditional approaches that have made this sector great. if handled poorly, digitalization can in fact be a double-edged sword."
Our MASTERING WATERPROOFING campaign celebrates our waterproofing expertise which stretches back over 100 years. We also celebrate and recognise the role that expert applicators of Master Builders Solutions have in the success and performance of waterproofing systems. The solutions of the MasterSeal product family are always installed by the best specialists, combining outstanding technology with excellence in the application.
Thank you to TPA Srl for the many years of collaboration and a special thanks to Federico Stella for helping us with this interview.
More information about TPA Srl: www.tpasrl.com/it