When you search for information on sustainable construction, you easily end up at discussions about the shift from linear to circular economy. Studies show that the waste generated by the construction industry will account for approximately 4 bn tonnes in 2050, representing an increase of almost 50% compared to the 2 bn tonnes in 2016 (Global State of Play for Circular Built Environment, 2021). Material use in the construction industry will heavily increase to meet the rising demand of buildings in the next years, which will increase the amount of CO2 consequently. So it is high time to rethink the way we construct and use buildings. Most publications foster the shift to circular construction including reduced water usage, recyclable and biodegradable materials and clean energy.
Our Master Builders Solutions portfolio already addresses sustainability in different ways. In our previous blogs, we have explored the 3 aspects of green buildings and the construction life cycle of sustainable buildings. Now we will investigate the opportunities provided by the Master Builders Solutions portfolio for conserving resources and reducing waste.
Material consumption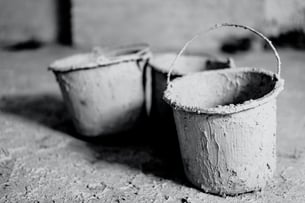 Next to water, concrete is the second most used material in the world, making the construction industry a heavy user of natural resources. To preserve resources, low consumption materials can be of help: they decrease the extraction of water and other resources. In addition, products that consist of only one component limit the time for application as no mixing is required.
As an example, our MasterSeal 6100 FX, a one component cementitious waterproofing membrane, requires less material for a durable, effective performance, compared to other cementitious membranes. Furthermore, it is easier to recycle compared to resin-based materials, which will contribute to circular construction.
Transportation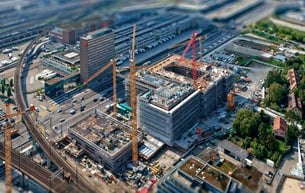 Construction sites require a lot of materials that must be transported to the sites by truck, train, ship or plane. Reducing CO2 emissions in transport will thus positively influence the environmental impact of the site through energy savings. Low consumption materials can reduce the number of transports to construction sites because less material is required for the same job, compared to traditional products with two or more components. Depending on the distance from the warehouse to the site, savings can be very high. The Calheta hydropower plant on the island of Madeira, for example, benefited to a great extent from the lightweight formulation of MasterSeal 6100 FX as all materials had to be transported from the main land. In this job, MasterEmaco S 5300, a lightweight repair mortar, was used in concrete surface regularization jobs - The total savings in materials and related transportation in this job, thanks to the use of low consumption materials, was approx. 35 tonnes of CO2.
When talking about transportation, we should also consider that chemical products such as sealants, epoxy-based resins, adhesives are often regarded as potentially hazardous, meaning special safety measures have to be obeyed during transportation and handling. The transport of these dangerous goods is subject to specific legal regulations, e.g. the form of transport, which can possibly increase CO2 emissions. Products based on powder, in contrast, can always be delivered in the most environmentally friendly way.
Packaging
In general, product packaging results in a lot of waste as the majority comes in single-use containers that must be disposed. The efforts to drive down waste on construction sites should therefore aim at recyclable materials and less wrappers.
Particularly low consumption products deliver savings in packaging because less material equals less packaging. The material of the packaging itself can also make a difference: plastic materials are more difficult to dispose compared to paper or biodegradable materials. Therefore, any construction material which does not come with a plastic packaging already contributes to the recyclability and, in the end, the sustainability of the construction project. Inside the Master Builders Solutions portfolio there are many powder-based products that come in paper packaging.
Today the construction industry can already count on many solutions that lower the environmental impact of buildings, from recyclable materials to the extension of the service life of concrete structures. With the vision of zero waste and circular economy even more savings will be possible, and we can see inspiring projects everywhere yet. We at Master Builders Solutions are dedicated to drive sustainability even further, enabling the construction industry to improve climate performance while building the future of our planet. On our Sustainability page you can learn about quantified sustainable benefits in success stories that highlight how customers achieved cost performance benefits and reached sustainability targets.