Located in the heart of Ljubljana in Slovenia, the elegant Hotel Lev, part of the Union Hotels group, has been welcoming guests for 55 years. Its recent renovation introduced a sophisticated retro-chic interior, new guest rooms and five completely refurbished floors.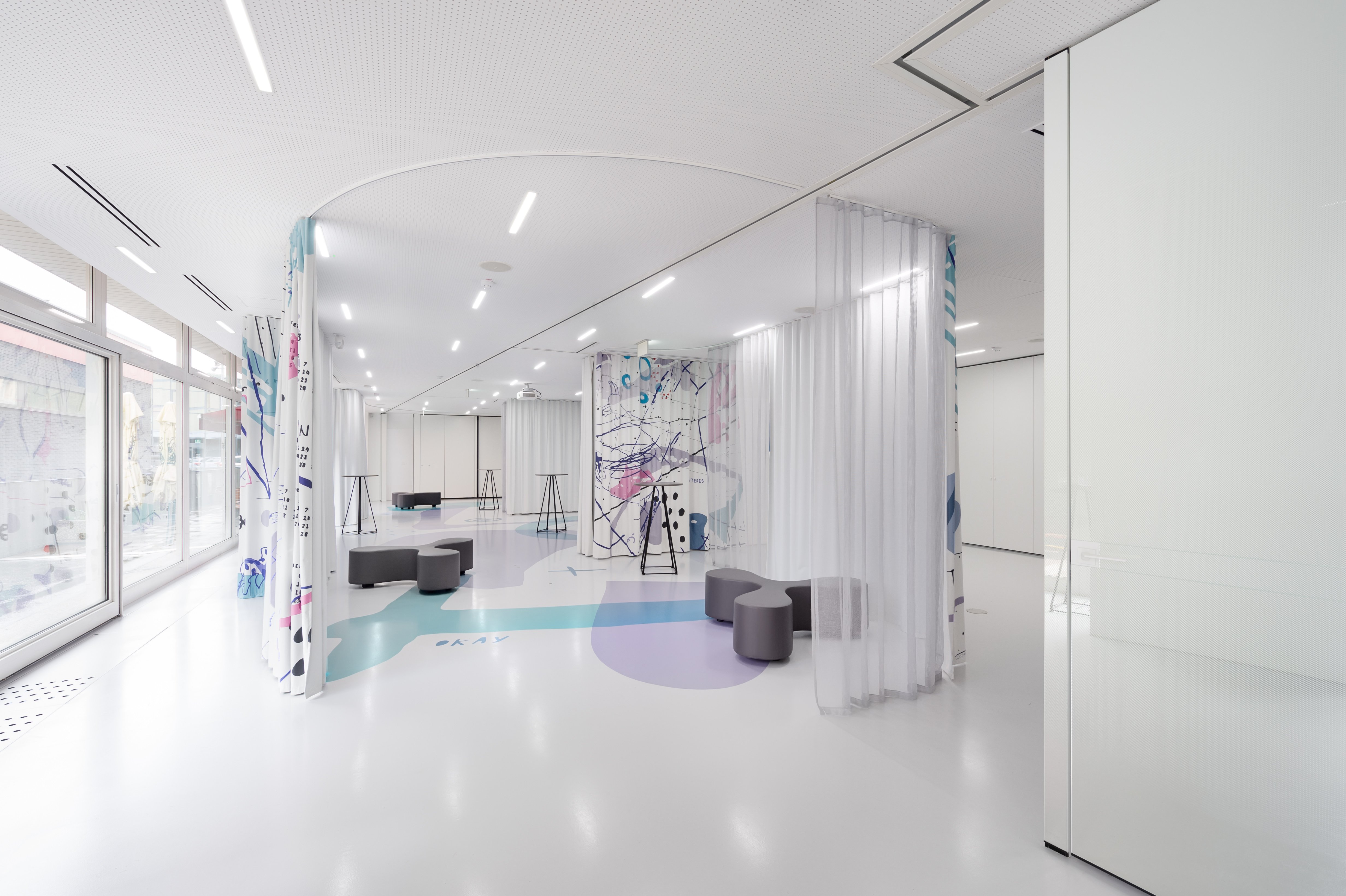 Just a few steps away from the hotel, guests can enjoy the facilities of the hotel's new conference center, TehnoLev, which is the result of a transformation of what was formerly a car showroom. This open space in a large load-bearing structure needed to be configurable to create different spaces, using folding walls to divide the meeting area. The center features an innovative function room design and the stylish contemporary L Bistro & Bar, where guests can mingle over a light lunch.
When it came to selecting the flooring for TechnoLev, the architect contacted the flooring applicator with the brief to create a special decorative floor that would provide an attractive base, regardless of the room format. The concept included the idea of a brilliant white floor that could provide a striking background for an integrated design.
The flooring design
The designer's goal was to create the look and feel of an art gallery, with the flooring acting as the canvas for the work of artist Jure Markota and the design continuing onto a curtain divider above.
The floor graphic, titled 'The Doodle', uses a central motif styled to reflect the artist's everyday sketches, which are drawn quickly and unconsciously in spare moments on scraps of paper and notebooks.
As the graphic continues onto the curtain, it comprises drawings of random authors. As a result, the curtain graphics give the viewer an insight into unconscious creation, humorously addressing and enriching space and time.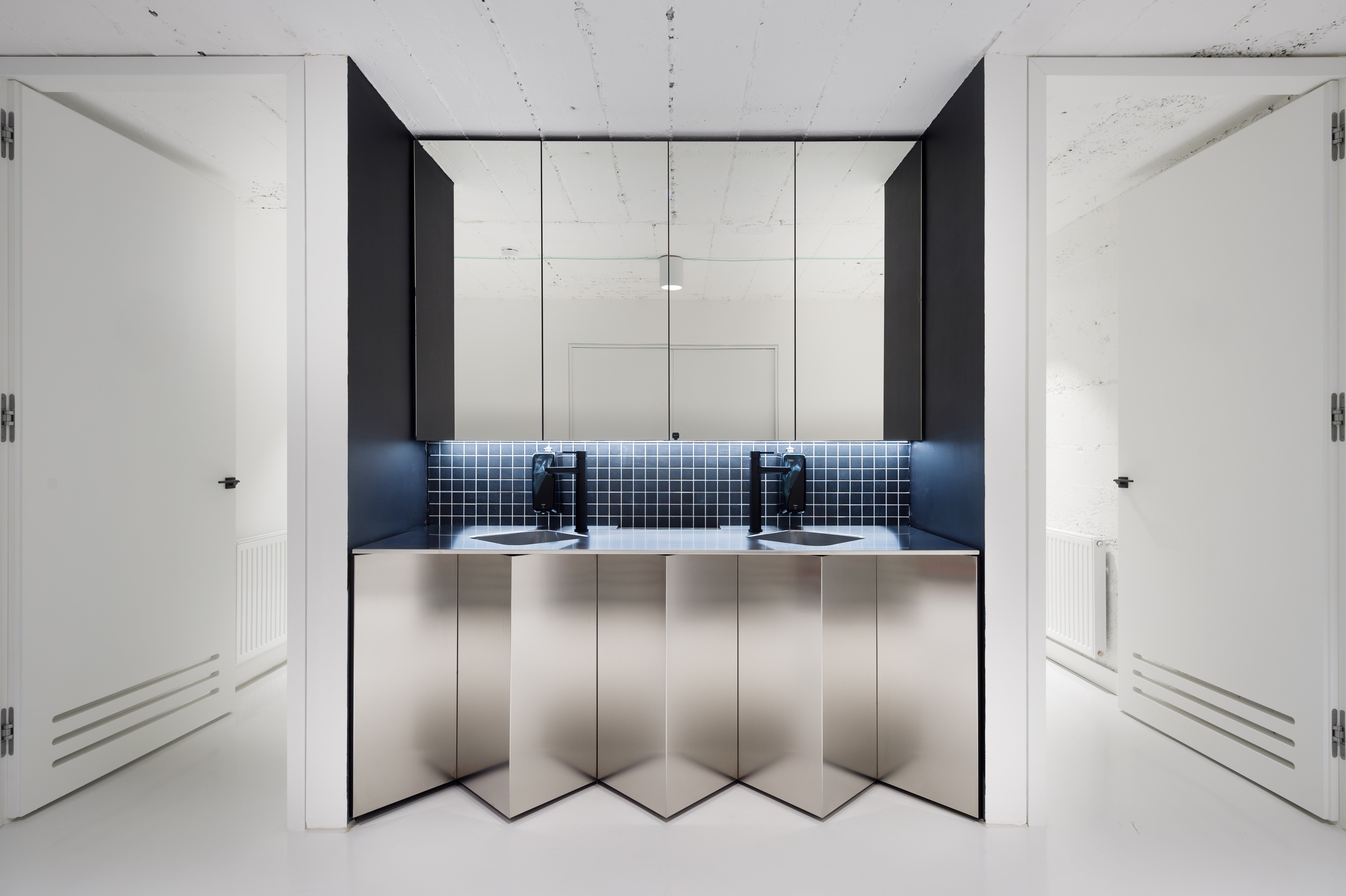 Making the concept a reality
To bring this innovative concept to life, the architect selected both the colors and the flooring, looking to the MasterTop 1300 series for a self-smoothing, resilient flooring systems providing seamless and durable floor finishes whilst maintaining excellent esthetics.
MasterTop 1326 offered the ideal system to execute this exciting design, combining design flexibility and performance in use.
This flooring system gives the artistic freedom to create a unique, completely bespoke floor, combined with a range of benefits for the owner:
Durability

A resilient

s

eamless finish

An easy-to-clean surface

Ability to meet high hygiene standards
An award-winning finish
The 300m2 TechnoLev floor was completed in 2019 with spectacular results, helping to create a unique ambience, but the success didn't end there. This MasterTop 1326 installation earned wide recognition from the architecture and real estate community at Open House Slovenia, as the winner the Slovenian OHS Award 2020.
Read more about the TehnoLev project here.
Click here to get more information about the MasterTop 1326 flooring system.